Google Hangouts Meet Equipment
Fast, effective video meetings for the conference room.
Makes meetings easier
Hangouts Meet hardware brings the same reliable, easy-to-join video meeting experience of Hangouts Meet to the conference room.
Its curated set of components work together end-to-end to make engaging HD meetings affordable and headache-free.
Google Hangouts certified
Tesira Forté von Biamp ist zertifiziert für Google Hangouts.
Die Tesira-Konferenzlösungen von Biamp sind für die Verwendung mit der Hardware von Google Hangouts Meet zertifiziert und bringen nun endlich die von Biamp gewohnte exzellente Audioqualität auch in mittlere und große Konferenzräume, die diese Unified Communications (UC)-Plattform nutzen.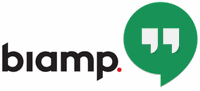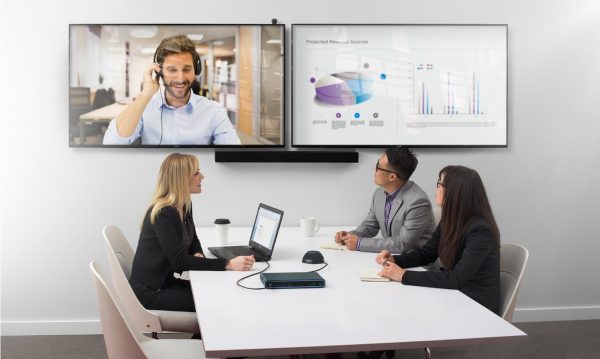 For every conference room
Meet hardware scales to any size conference room.
Shine in huddle rooms with a wide-field-of-view camera. Or, expand to larger rooms with the optical zoom of a mechanical pan-tilt-zoom camera.
Daisy chain multiple speakermics together with a single cable for high quality audio across any size table.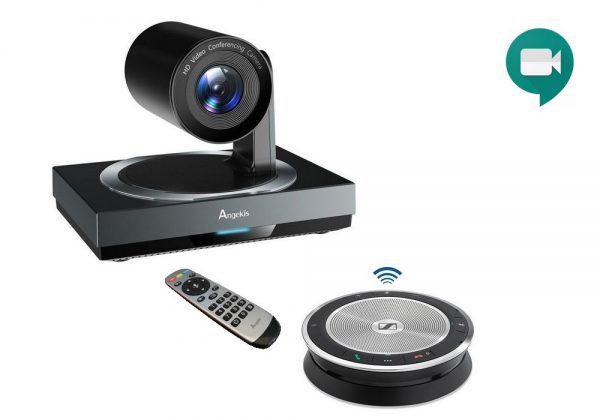 Designed with intelligence
The speakermic, custom designed and built by Google, intelligently reduces echoes and actively manages background noise to deliver rich, immersive, crystal-clear 360˚ sound.
In meeting rooms, Meet can zoom the camera and remotely control by presets.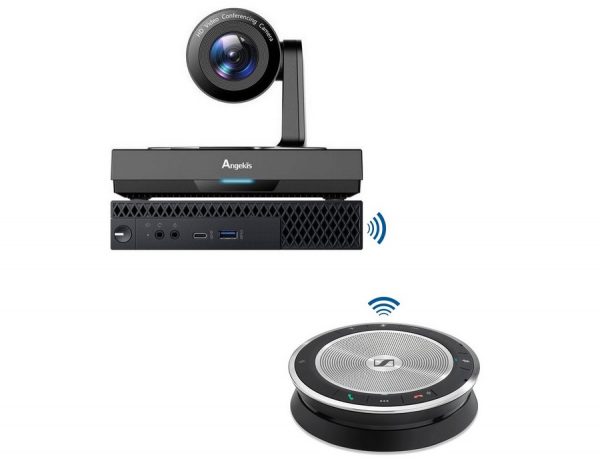 Easy to set up, easy to manage
In just minutes, you can set up Hangouts Meet hardware and connect with your team, whether they're on another floor or in another country.
The hardware kit can even self-diagnose any issues, and it automatically updates the firmware of all the components to the latest version to guarantee the best video experience, always. Remote device monitoring and management make it easy for administrators to stay in control, too.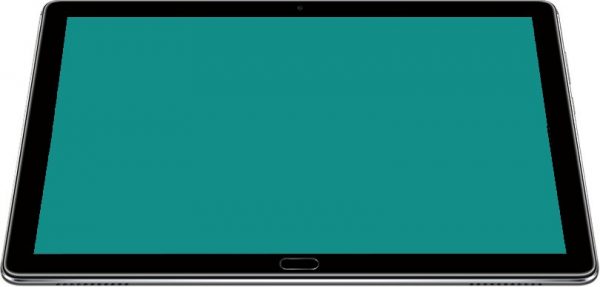 One-click meetings
Deep integrations with G Suite make joining a meeting as simple as a tap on the controller. Register the room with Google Calendar, and your organization's Hangouts meetings will automatically appear on the controller with all of the details. Instantly present or share your screen wirelessly to collaborate with participants across the globe.
Better audio for larger rooms
Expand your Hangouts Meet hardware kit with standalone speakermics for crisp audio in the largest spaces. Purchase additional speakermics.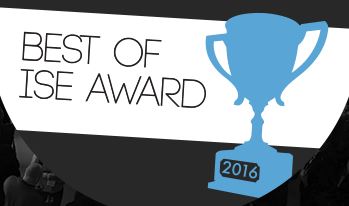 ISE Awards for Angekis Hardware Meeting solutions Customer's Choice for 2016, 2018, 2019.
Top questions about Hangouts Meet hardware
How much does the Hangouts Meet hardware kit cost? What are the specs?
Hangouts Meet hardware starts at € 1,295. For full details about the kit and its components, see the spec sheet.